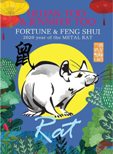 Konsep Lagenda
, which translates to "Legendary Concepts", is a niche publisher of Lillian Too books on feng shui, astrology and other holistic and self-help subjects including books on Creative Visualization and the Power of the Mind. Lillian Too is our staple author and her largest catalogue of titles can be found here.
Konsep books are distributed widely in Malaysia, Singapore & the United States of America and sold online at
www.fsmegamall.com

Lillian Too
is the world's most prolific and highest selling author of books on Feng Shui. Since publishing her first book on the subject in 1995 in Malaysia, she has written over a hundred books and sold
over ten million copies
to a worldwide audience of readers.
Her books have been translated into 31 languages and whole sections of bookstores in capital cities of the world carry shelves of her books on feng shui, astrology and Chinese divination methods.



The Konsep Books Newsletter is a FREE newsletter containing all the
information you need to know, including featured and upcoming books, excerpts from current books, and special promotions.
To sign up, edit an existing subscription, or unsubscribe from your free
newsletter, please enter your e-mail address below. You are free to cancel
your subscription at any time.


Lillian Too & Jennifer Too Fortune & Feng Shui 2020 - Boar
by Lillian Too & Jennifer Too

The BOAR in 2020 enjoys EXCELLENT money luck! The #8 current prosperity star brings great potential for amassing wealth, while Element Luck indicators gives you the drive and impetus to go after what you want. But you need to jumpstart this good fortune by setting clear goals for yourself. For the Boar, the most important thing this year is to surround yourself with people who boost your confidence. Avoid peer pressure that leads you to make bad decisions ...

Published Date : 2019
ISBN : 978-967-329-280-6


Lillian Too & Jennifer Too Fortune & Feng Shui 2020 - Dog
by Lillian Too & Jennifer Too

The DOG in 2020 has the Prosperity Star on its side, as well as fabulous indications from the 24 Mountains Constellations. You have Small Auspicious and Big Auspicious coming from the direction of the Rooster, so working with those of the Rooster sign bodes well for you. Do not dismiss new opportunities to make money ĘC you have wealth luck, but only if you actively pursue it. Those who go after what they want can achieve success. Your excellent feng shui winds are ...

Published Date : 2019
ISBN : 978-967-329-279-0